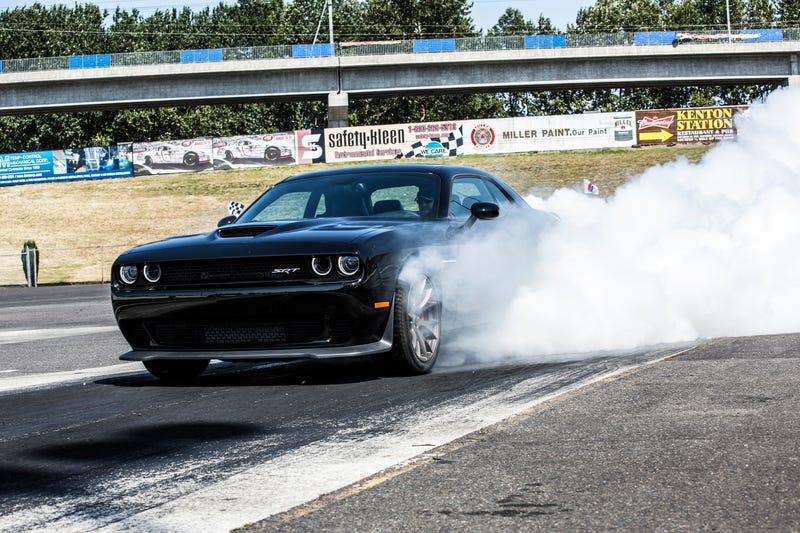 If you've been on the Internet this weekend you might have seen something about a dealership in California marking up a 2015 Dodge Challenger SRT Hellcat by $150,000. Well, don't believe everything you seen on the Internet because that was a lie.
If you want to get technical about it, it wasn't truly a lie. There was a silver 2015 Dodge Challenger SRT Hellcat sitting on the lot at Perry Chrysler Dodge Jeep Ram in National City, California with a market adjustment of $150,000, but it was a mistake.
We know this because we picked up the phone and talked with the new car sales manager Terry Toudle.
Head over to Motor Authority at the link above to find out how it all happened.
In the mean time, rest easy knowing there isn't a 2015 Dodge Challenger SRT Hellcat priced at $212,000 in this world.